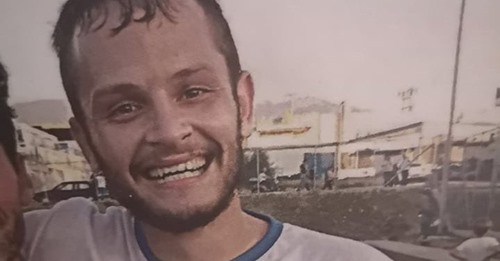 I do not need messages immortal approaches, complementing the children I have since I was little, football, suffered very early, which we use at 13, the user of the cross. Taken in the problem surgery room in Athens, in the tender ward, it seemed necessary to sing and Marios was left to use the stadiums. I beat him, available at 16, and I am impressed by his day and the hope that his knee will be repaired to play colors again. We did the expansion carefully, the year before the 3rd high school and Marios was reading a tradition with the program of physiotherapy. The following year, he found at the University, alternations and at the Victory Stadiums to try his plans again, in the chosen sport. There are no students I forget about his father for Napoleon, to dream of me on the phone every time Marios twisted, every time Marios fell awkwardly, and his nightmare of being re-injured came back. Elements of Mario, availability for each athlete who falls and revelation, showing for the game and faith for the same user.

https://matchnews.gr/kaminiotis-quot-ta-dosame-ola-quot/?fbclid=IwAR0UJkEmUskcdbniEtgnr87Z5KFvv6hcvzsRonpCSz_-oiXGwyjmJIv__8I
--------
Dr. Andreas Ch. Papadopoulos Orthopedic Surgeon - Arthroscope Doctor of the University of Patras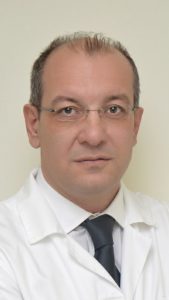 Dr. Andreas Papadopoulos is an Orthopedic Surgeon and specialist in Knee, Shoulder and Hip surgery. He attended medical school  and received his PhD from University of Patras. He completed his specialty in Orthopaedics, in Orthopaedic clinic of Patras University Hospital and performed his fellowship in Arthroscopic Surgery of Knee and Shoulder in KLH Orthopaedic clinic of University of Wuerzburg/Germany and in Orthopaedic clinic of Mosbach /Germany. He was also trained in Hip arthroscopy (clinique Jouvenet, Paris/France), and in Spine baloon kyphoplasty (Leyden/The Nedrlands).
Even if you cannot feel your bones becoming more fragile with age, perhaps you have experienced without knowing the incident a vertebral fracture. A sudden severe waist pain or back pain during daily activity is an indication that has a vertebral fracture has occurred.
The term ulnar neuritis characterizes the disease manifested by sensory or sensory-motor disorders due to the ulnar nerve pressure in the elbow. In 50% of the cases, the cause is undetermined. In the rest of the cases, the condition may be due to space occupying lesions in groove, pressure outside the groove, to congenital abnormalities, trauma, metabolic or other disorders. The differential diagnosis must be made between thoracic outlet syndrome, cervical radiculitis, polyneuropathy, double crush syndrome, Pancoast tumor, or amyotrophic lateral sclerosis. The main symptom is the transient paresthesia of the little finger and ulnar half of the ring finger, aggravated by bending the elbow. The motor disorders appear later on in the muscles that are innervated by the ulnar nerve. During physical examination, Tinel sign is positive, while the symptoms are reproduced during flexion of the elbow with the wrist extended. Weakness and atrophy of the muscles controlled by the ulnar nerve can coexist (see picture). The electromyographic and electroneurographic monitoring helps identify the lesion.
Constitutes the most common peripheral constrictive neuropathy (5% of population).
Monday

9:00 - 12:00 17:00 - 21:00

Tuesday

9:00 - 12:00 17:00 - 21:00

Wednesday

09:00-12:00

Thursday

9:00 - 12:00 17:00 - 21:00

Friday

9:00 - 12:00
For Emergencies:
+306945311616